Recipes and Resources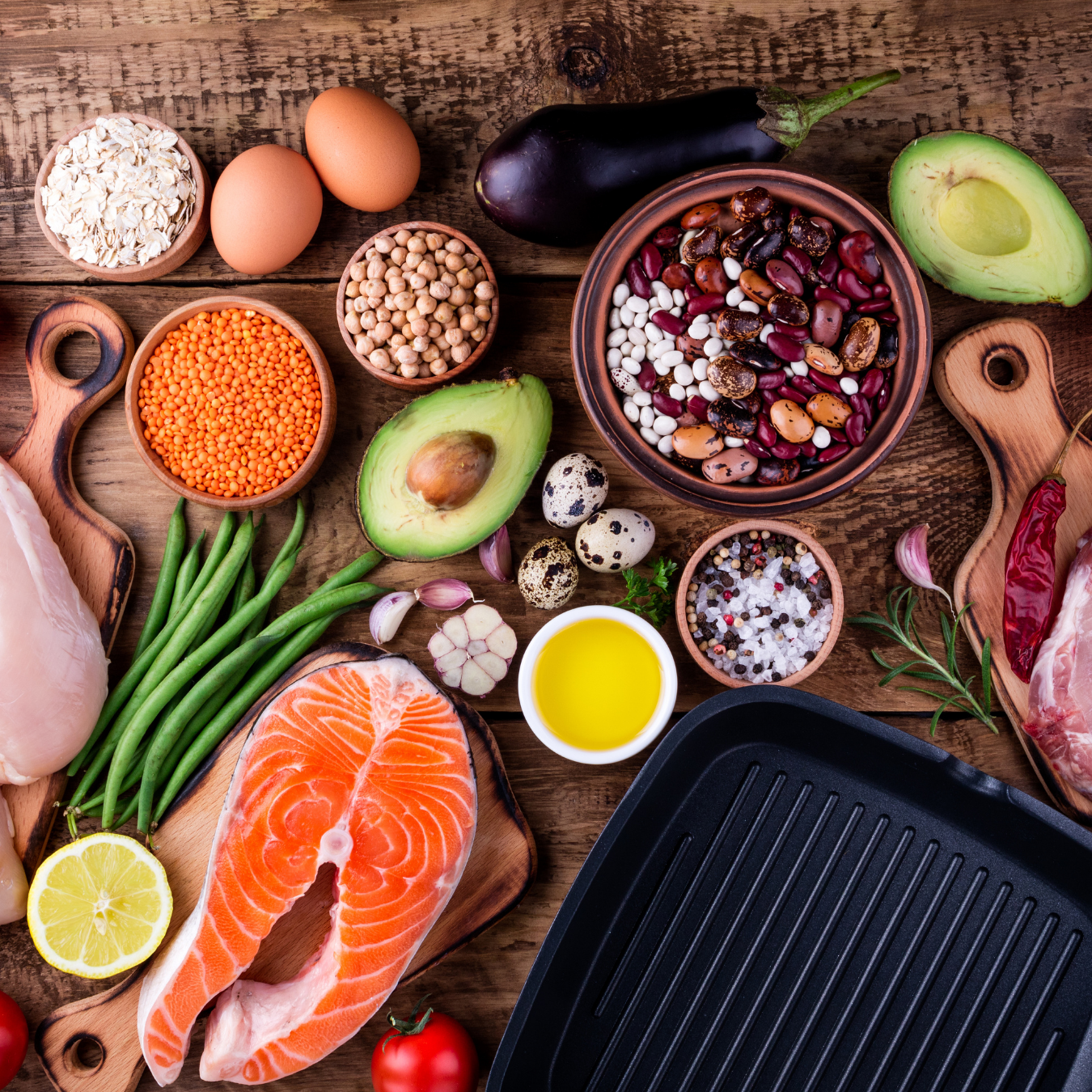 Tools for a Healthy Life
The SLO Food Bank strives to give community members the food as well as the tools they need to live healthy lives. By providing our participants with healthy, affordable, culturally inclusive recipes and science-based nutrition education, we encourage them to prepare more nutritious meals at home and make informed choices in their everyday lives.
Help Us Build a Healthier Community
This page is the home for simple and affordable recipes as well as other cooking- and nutrition-related educational materials. Individuals, educators, and service providers are welcome to utilize all resources. To request additional materials or to partner with us for outreach at your organization, please email our Nutrition and Children's Programs Manager Tara Davis.
Seasonal Produce Recipes
Consuming a variety of fruits and vegetables on a daily basis will provide you with an array of nutrients essential for your overall health. Click on the names of the fruits and vegetables below for info and recipes!
Fall Fruits and Vegetables
Year-Round Fruits and Vegetables
Fruits 
Apples

Look for: Apples that are hard, without bruising or soft spots.

How to Prepare: Rinse and eat. To prevent browning, coat cut surfaces with lemon juice.

How to Store: Store at room temperature for up to a week or unwashed in the refrigerator for up to 2-3 weeks.

Fun Fact: The average apple has 10 seeds.

Nutrition Fact: Eat the apple peel to add more fiber to your diet. Fiber helps us stay full and aids in digestion.

Recipes: Simple Applesauce • Apple and Chicken Salad •Apple Nachos • Cabbage, Apple and Cheese Casserole • Fresh and Fruity Slaw

Flyers: Apple Fast Facts • All About Apples

Pears

Look for: Firm, well-shaped, fruit. Use fully ripe fruit for immediate use. Minor scars and blemishes do not affect flavor.

How to Prepare: Rinse and enjoy whole or cut into pieces. To prevent browning, coat cut surfaces with lemon juice.

How to Store: Cover, refrigerate unwashed ripe fruit for up to three days. Ripen firm fruit at room temperature in a paper bag until it yields to gentle pressure at stem.

Fun Fact: Pears do not ripen on the tree. They're harvested when they're mature, not ripe. Pear also ripen from the inside out.

Nutrition Fact: Pears contain fiber, which helps with healthy digestion and keeps us feeling full.

Flyers: Pear Fast Facts • All About Pears

Recipes: Frozen Pear Pops • Pear Quesadillas • Pear Salad

Oranges

Look for: Dense and firm

How to Prepare: Rinse the outer skin, cut through the stem and into slices. Or simply peel and enjoy!

How to Store: Store at room temperature if you plan to enjoy the fruit soon. To enjoy later, store in the crisper in the refrigerator.

Fun Fact: The color "orange" was named after the orange fruit.

Nutrition Fact: One orange provides all the vitamin C you need in a day.

Flyers: Orange Fast Facts • All About Oranges

Recipes: Citrus Salad • Cinnamon Oranges • Breakfast Fruit Cup
Nutrition Education resources
Click on the topics below for handouts, tips and tricks!
Produce Picks

Summer Produce:

Produce Flyers:

General Nutrition Topics

Cooking Tips

Farmers' Market Information

Family Activities

Kids' Corner

Food Safety

Spanish Resources