Recipes and Resources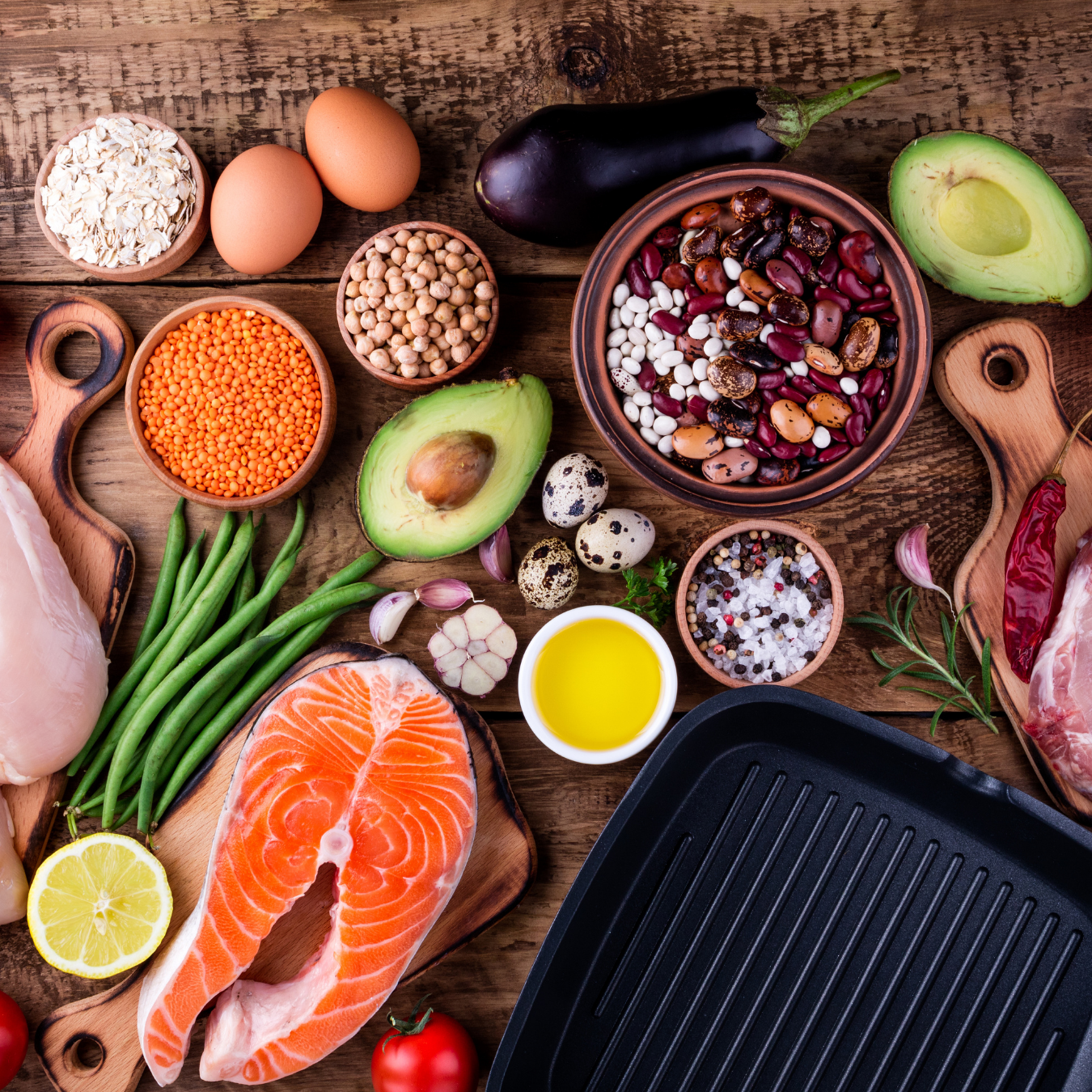 Help Us Build a Healthier Community
The SLO Food Bank strives to give community members the food as well as the tools they need to live healthy lives. By providing our participants with healthy, affordable, culturally inclusive recipes and science-based nutrition education, we encourage them to prepare more nutritious meals at home and make informed choices in their everyday lives.
This page is the home for simple and affordable recipes as well as other cooking- and nutrition-related educational materials. Individuals, educators, and service providers are welcome to utilize all resources. To request additional materials or to partner with us for outreach at your organization, please email our Nutrition and Children's Programs Manager.
Distribution Ingredient Recipes – November 2022
At each of our 53 monthly Neighborhood Food Distributions across the County, participating households receive a bag of shelf-stable protein, grains, vegetables, beans, and fruits, a bag of fresh assorted produce, as well fresh and frozen protein and dairy items.
Below are recipes that incorporate the shelf-stable ingredients given out across our April 2022 Neighborhood Food Distributions. They are healthy, affordable, and easy-to-prepare.
Do you need additional assistance with purchasing groceries? Visit Funds for Food for information on programs that provide monetary assistance to purchase healthy foods.
FRUITS AND VEGETABLES
Consuming a variety of fruits and vegetables on a daily basis will provide you with an array of nutrients essential for your overall health. See below for produce info and recipes!
Fall Fruits and Vegetables: 
Fruits 
Vegetables 
Year-Round Produce:
Fruits 
Vegetables 
Nutrition Education resources
Click on the topics below for handouts, tips and tricks!
Produce Picks

Summer Produce:

Produce Flyers:

General Nutrition Topics

Kitchen and Cooking Tips

Farmers' Market Information

Family Activities

Kids' Corner

Food Safety

Spanish Resources